A little history
As a rule, style is not the main concern of engineers designing a commercial vehicle, but there has been exceptions. We already mentioned the Berliet Stradair, released in 1965. It closely followed another truck with a "different" design, the Citroën 350 to 850 series.
Launched in 1935, modernized in 1954 and 1958, the old U23 was due for replacement by the early Sixties. Citroën had designed the DS to succeed the Traction Avant, and was to repeat such a move on the truck market by unveiled the modern 350 to 850 medium truck series in 1964. Indeed, as the DS, style was signed by designer Flaminio Bertoni, who made the vehicle appear as a very modern cabover truck. Actually, some styling cues had been taken from the Ami 6, another of Bertoni's creations.
On the smallest models, standard engine was a 2.2-litre four lent by the DS, while a 3.8-litre diesel was also available. Obviously, heavier models received larger blocks. Brakes also came from the DS, and were added a mechanical system balancing front and rear braking depending on the load. Models were rated from 6 tons for the smallest 350, to 12 tons for the 700. The latter version also had a variant able to pull trailers up to 19 tons in total weight. A model dedicated to carrying fluid, the 850 tanker, was rated at 12.4 tons.
The nickname "Belphégor" which was given to this series at the time of its launch and is still commonly used, referred to a popular TV series of the time, a mystery show bearing that same name.
About the models
Model:
Citroën 350N

Year:
1966
(registration plate
'
s
date)
Maker:
Ixo

Scale:
1/43
Distributed by:
Altaya as no.41 of its
Michelin
press series
Acquired:
brand new, in April 2007, in Souillac, France
A rather original Belphégor, this model was touring France during the summer, stopping from beaches to beaches and guaranteeing there publicity for Michelin by providing entertainments and games for children. I have some doubt about the fact that this large truck is indeed a 350 rather than a heavier model, but Ixo's die-cast is nice and colourful nonetheless: 13/20.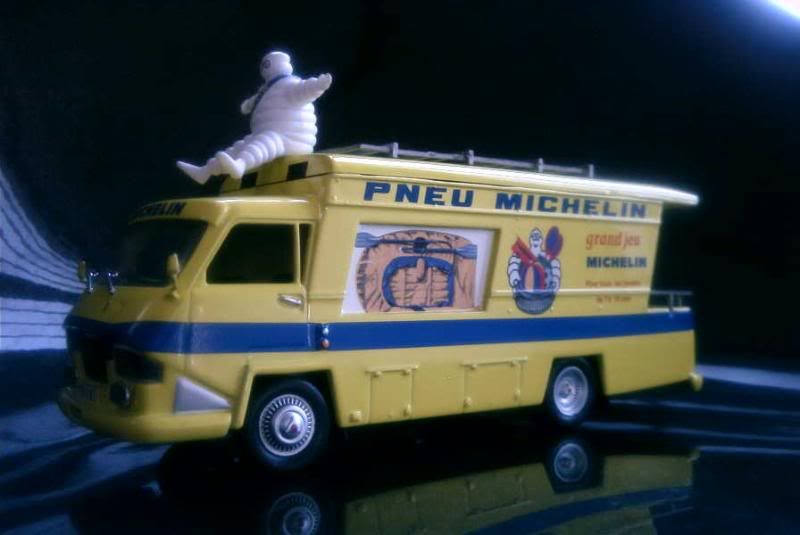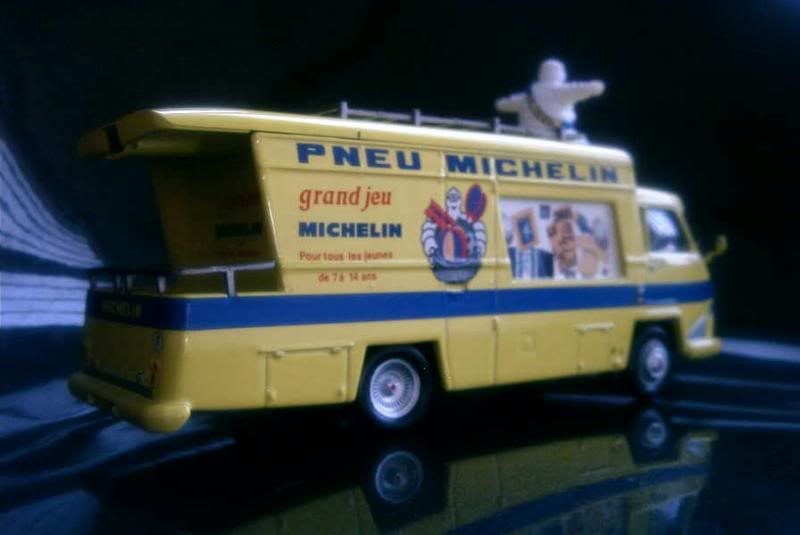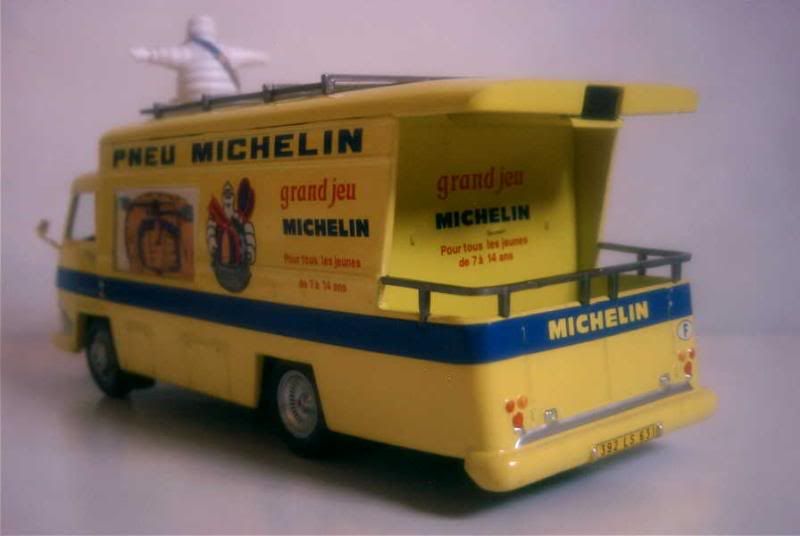 Model:
Citroën 350N

Year:
1974 (registration plate
'
s
date)
Maker:
Ixo

Scale:
1/43
Distributed by:
Altaya as no.50 of its
Nos Chères Camionnettes d
'
Antan
press series
Acquired:
new with neither box nor stand (probably a production overrun or quality control reject), in December 2006, in Hong Kong, S.A.R.
Ixo re-bodied its Belphégor to create this delivery van. The same rating as the previous one seems justified: 13/20.