A little history
Panhard used to build luxury cars, but smartly converted itself into a popular car manufacturer right at the end of World War Two. The Panhards produced after the conflict would be characterized by their small flat-twin, air-cooled engine which offered not only good economy but also good performances thanks to well-studied aerodynamics and light weight due to the extensive use of alloys. First of them was the Dyna X, based on a project by Jean-Albert Grégoire. Introduced in 1948, it was produced until shortly after the launch of the larger Dyna Z, which was itself unveiled at the end of 1953.
Light and tuneable, Panhard engines also became invincible in the lower classes of international motor racing. The venerable manufacturer capitalized on this developing sporty image and launched in 1951 a small convertible based on the Dyna, the low-cost Dyna Junior (also simply called the Junior).
(This car's history will be expanded in due time, please be patient.)
About the models
No comments about these models?! Well, it's late and I'm tired (that's my excuse not to confess "lazy" here). I'll certainly add some sometime in the future...
Model:

Panhard Dyna X 110
Year:
1948
Maker:
Ixo
Scale:
1/43
Distributed by:
Altaya as no.50 of its
Nos Chères Voitures d'Antan
press series
Acquired:
brand new, in May 2006, in Souillac, France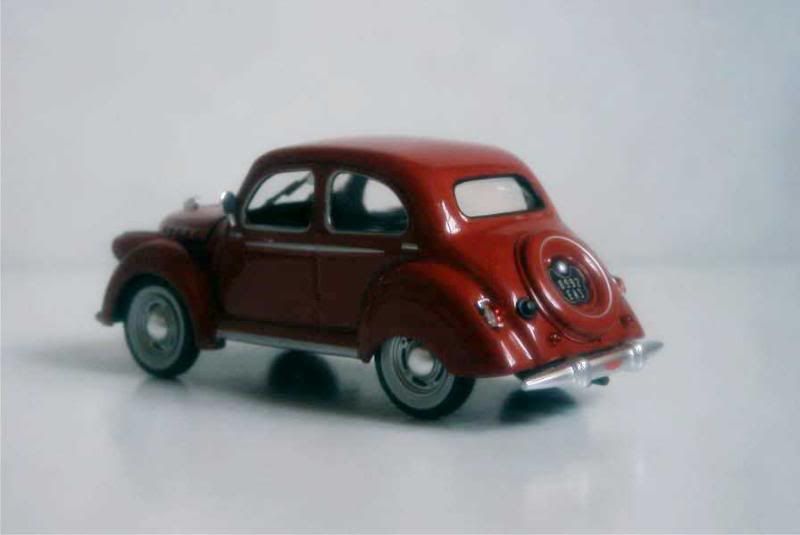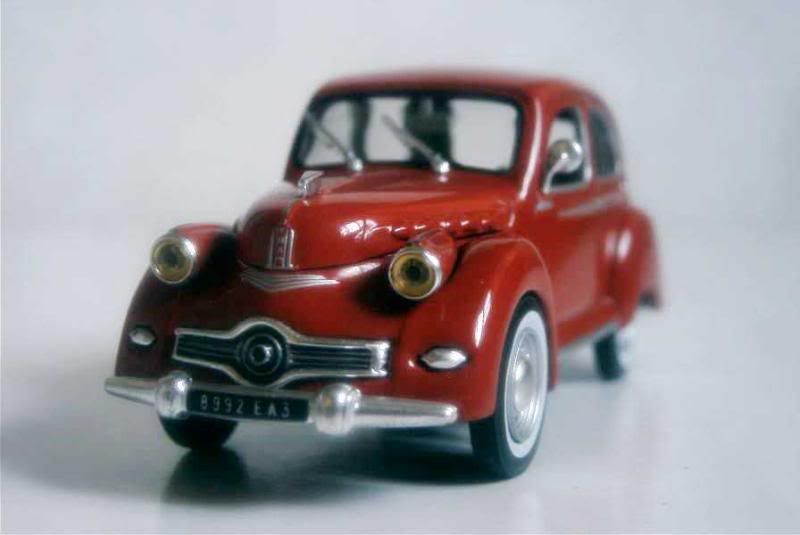 Model:
Panhard Dyna X

Year:
c.1950
Maker:
Eligor
Scale:
1/43
Distributed by:
Atlas as no.31 of its
Les petits utilitaires des années 50-60
series
Acquired:
second hand with neither stand nor box, in October 2007, in Brive, France
Model:
Panhard Dyna X

Year:
c.1950
Maker:
Eligor
Scale:
1/43
Distributed by:
Atlas as no.22 of its
Les petits utilitaires des années 50-60
series
Acquired:
second hand with neither stand nor box, in October 2007, in Brive, France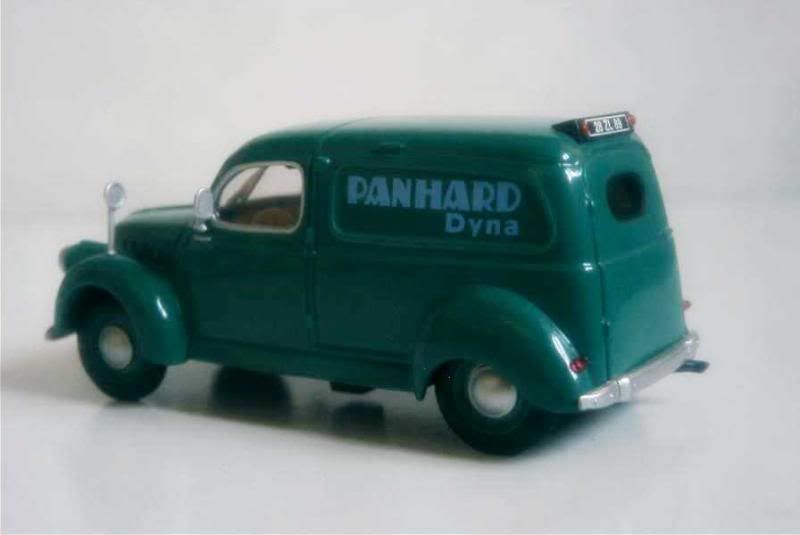 Model:

Panhard Dyna Junior
Year:
1954
Maker:
Ixo
Scale:
1/43
Distributed by:
Altaya as no.30 of its
Nos Chères Voitures d'Antan
press series
Acquired:
brand new, in September 2005, in Souillac, France