A little history
The Renault Kangoo was introduced in 1997 as a panel van, replacing the Express. A passenger version was also offered, and encountered an unexpected success – though Spartan, it was relatively cheap to buy and operate, sturdy, practical and roomy. A four-wheel-drive version was added in 2002, one year before the Kangoo's career was extended thanks to a facelift. Production was interrupted in 2007, when a New Kangoo entered the scene.
(This car's history will be expanded in due time, please be patient.)
About the models


Model:
Renault Kangoo

Year:
1998
Maker:
Vitesse

Scale:
1/43
Distributed by:
Renault Boutiques, ref. unknown
Acquired:
second hand with stand and box, in July 2006, in Brive, France
Vitesse used to offer a large range of Kangoos, including this panel van version sold through Renault dealerships. The model is good looking and well detailed, though the combined opaque headlights/bright orange turn signals seem somehow odd – I even thought for a time that its previous owner had tampered with them for reasons unknown, but pictures of brand new models seen on the internet rather point to a strange rendition of them by the Portuguese brand. Decoration has been neatly applied, and doors can be opened – though I never took any chance. A 13/20 rating to this model.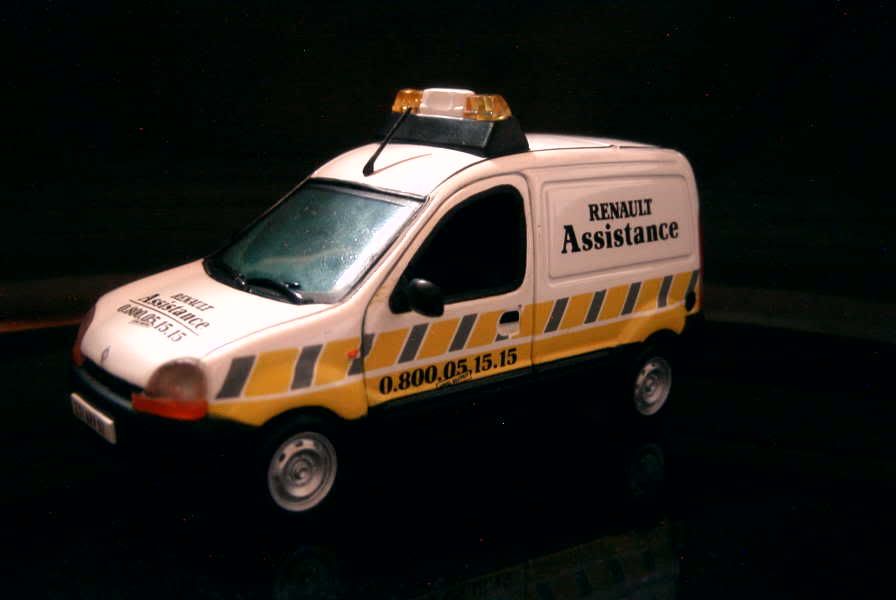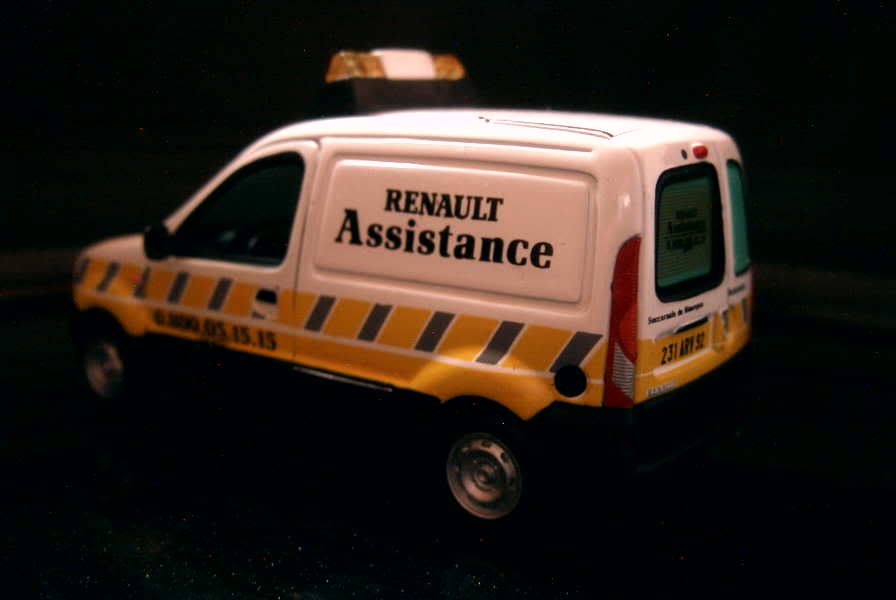 Model:
Renault Kangoo

Year:
1998
Maker:
Solido

Scale:
1/43
Distributed by:
Hachette
as no.36 of its
Sapeurs Pompiers de France
press series
Acquired:
second hand in original blister pack, in December 2008, in Brive, France
Hachette didn't provide any date for its firefighters Kangoo, but Solido sells similar die-casts made from the same mould as 1998. This variation looks desperately bare, sporting no other decoration than two logos on the doors. The plate numbers are conspicuously absent, and even the Renault badge is nothing more than a bump on the bonnet – no decal has been applied. Rear lights are plain red, though headlights and turn signals are somewhat more refined. In addition, the wheels are nothing short of ridiculous and the rear bumper has been poorly assembled on my model. Not exactly good, even for a press release, this model cannot reasonably fetch more than 7/20.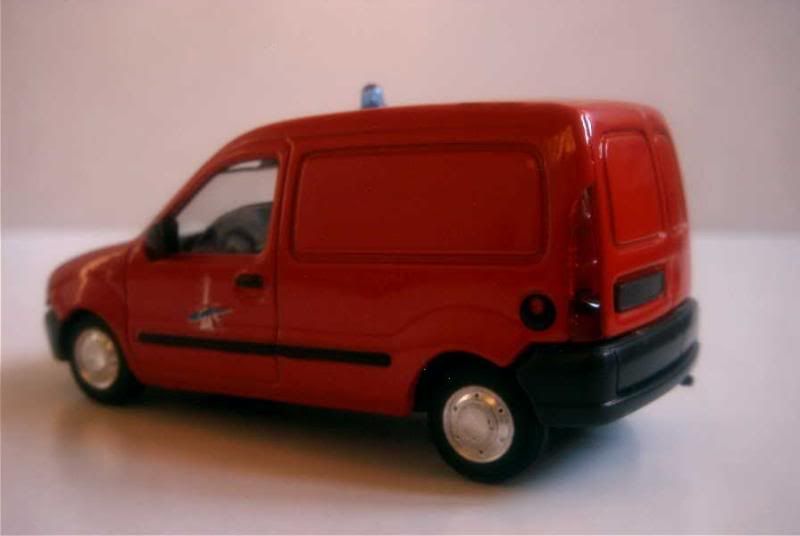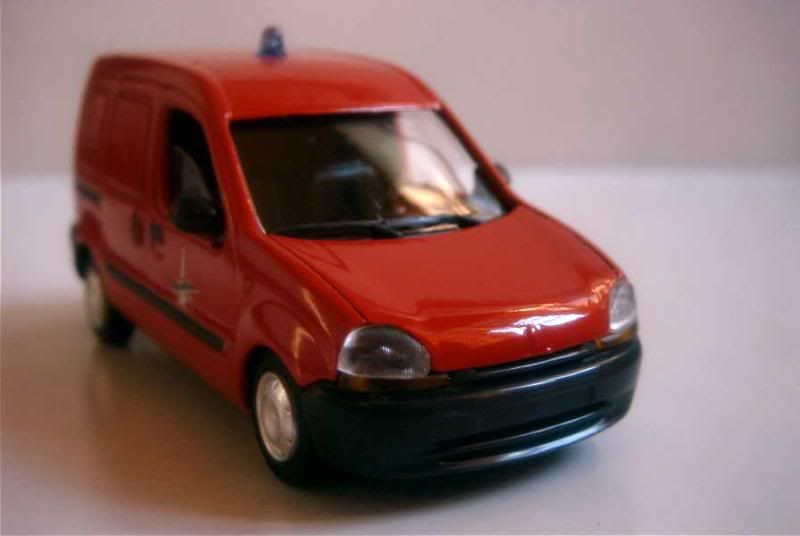 Model:
Renault Kangoo

Year:
c.2003
Maker:
Norev

Scale:
1/43
Distributed by:
Norev, ref. unknown
Acquired:
brand new but with neither box nor stand, in January 2007, in Hong Kong, S.A.R.
A much better model than the previous one, Norev's model of the facelifted Kangoo is excellent, notably sporting very well done rear lights. My rating: 14/20.